Back in July 2023 I dragged my arse up to Sheffield for SteelCon. SteelCon is an amazing conference (with some of the best conference badges around, spot the capes in the photo below). But this post isn't about the conference itself but rather smashing up tiny robots!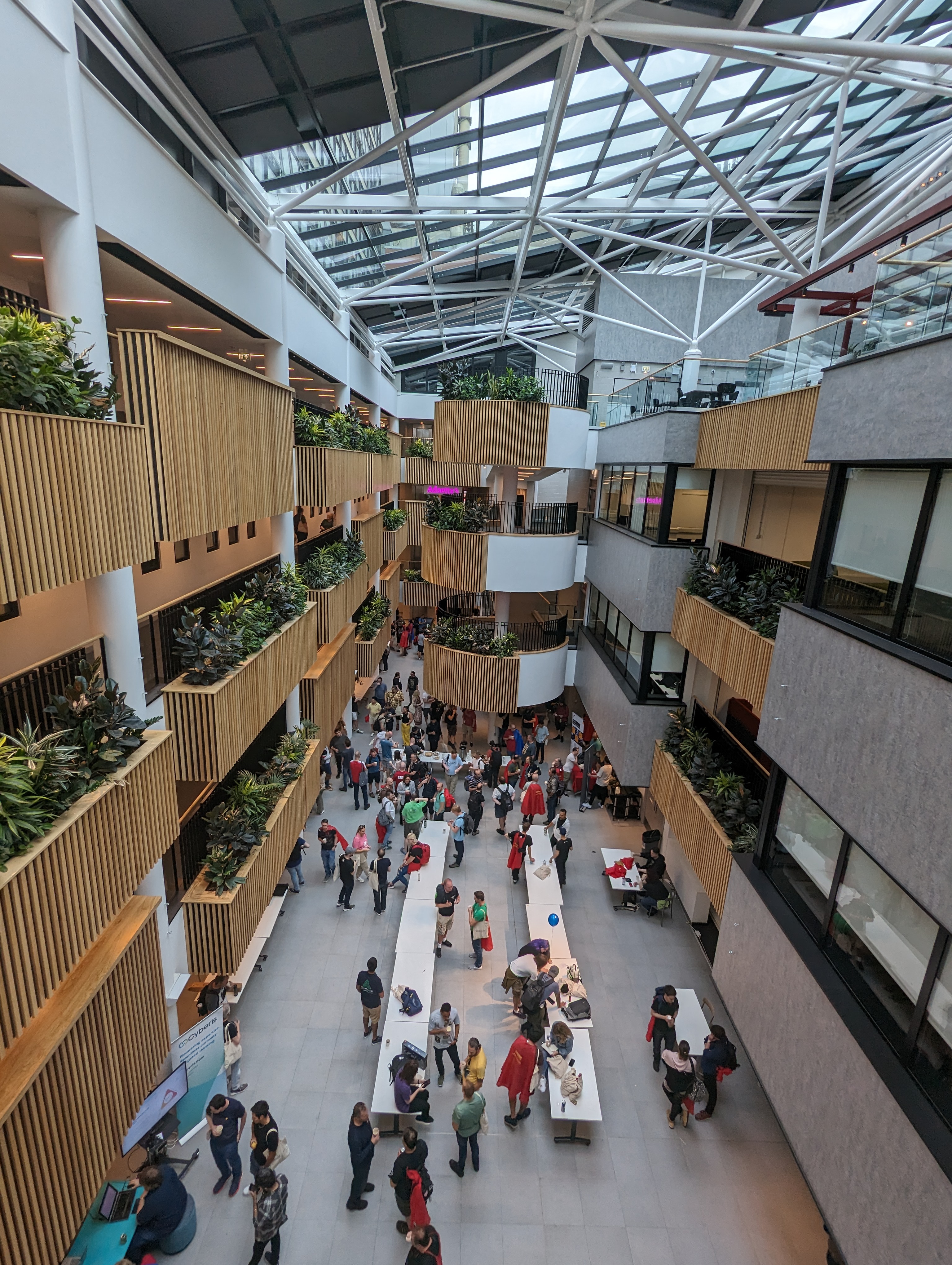 Whilst there I got chatting with Ben about his awesome battle bots and arena, and it wasn't long before I found myself with a remote in my hand driving a mean little spinner bot with all the power and none of the control. Somehow I managed to tame it well enough though and took first place destroying a bunch of robots, some of the arena, and a few kids hopes and dreams.
Being a maniac behind the controller would have been enough for me, but I also got a few goodies sent my way for winning, which is nice.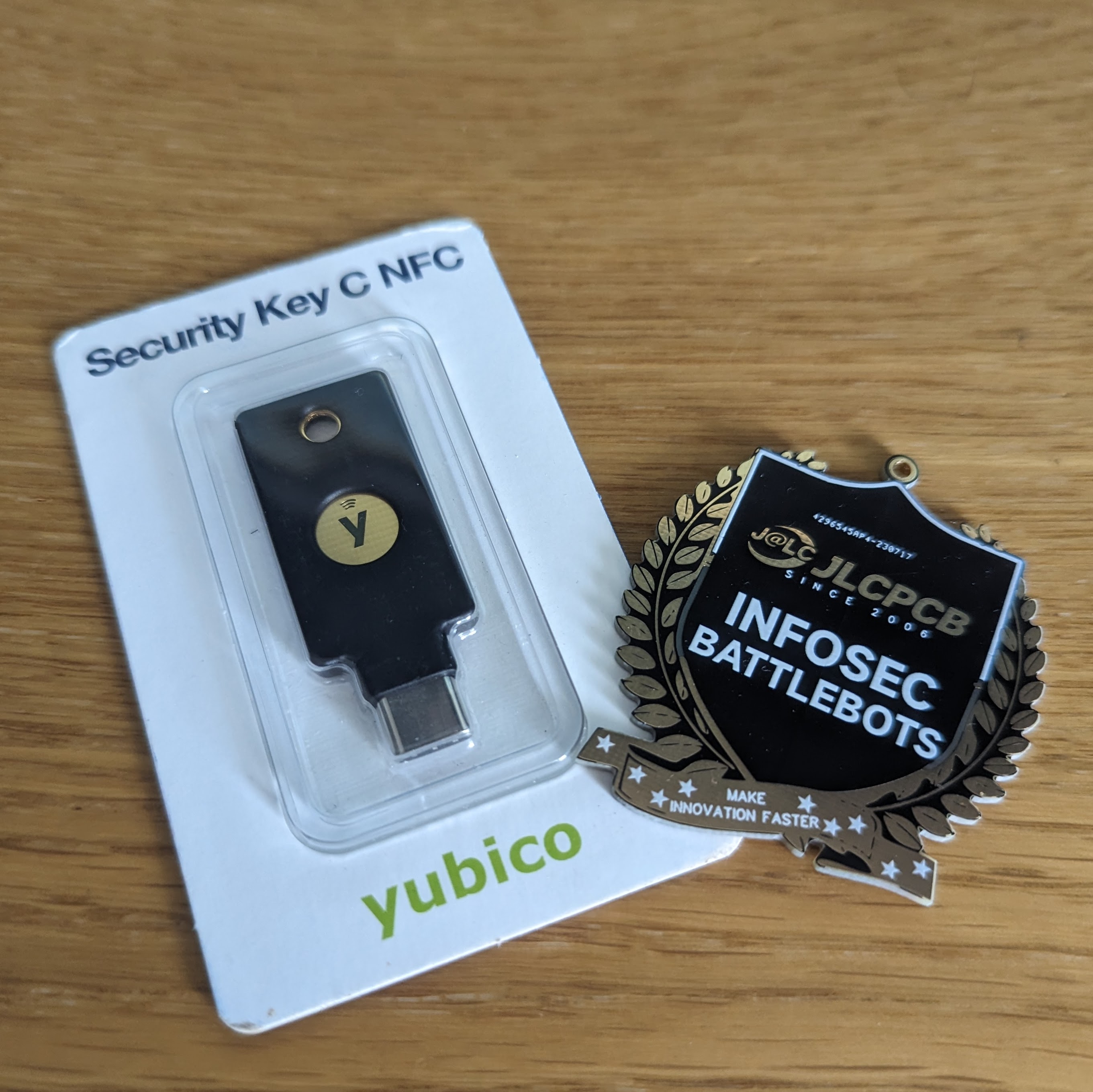 If you're at a UK cyber security conference and see the Infosec BattleBots about I would recommend going to say hello and trying your hand at driving one of the little monsters. You can even bring your own bots (within the rules defined on their site) if you're feeling brave enough.
---
203 Words
2023-08-29 11:01 +0000